Pizza is one of the most ubiquitous foods.
And I have to believe this is largely due in part to the late 80s/early 90s success of the Eastman and Laird creation Teenage Mutant Ninja Turtles, and maybe even more so the spinoff cartoon series and live-action movies. When the four turtles weren't cracking wise or battling against the Foot Clan, Shredder, and/or any number of the monster-of-the-week creations Playmates Toys and Murakami-Wolf-Swenson cranked out on a weekly basis, they were singing the praises of pizza, planning when they would get pizza, or eating pizza. Like many a kid born in the early 80s, I quickly fell in love with all things Ninja Turtles, collecting action figures and all manner of TMNT merchandise through the mid-90s. I even convinced my dad to take me to a TMNT concert on the "Coming Out of Their Shells Tour." Because I loved the Ninja Turtles and the Ninja Turtles' loved pizza, then it was only natural I loved pizza as well.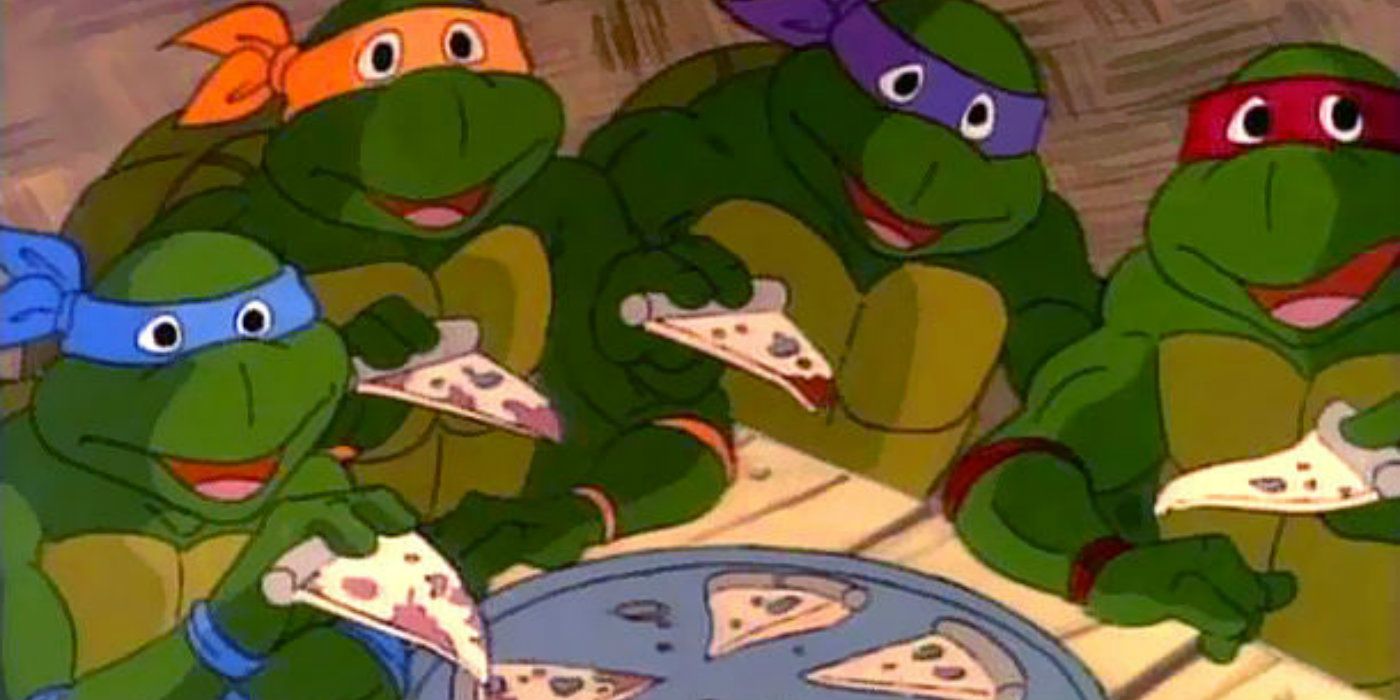 Growing up, we'd have the occasional Pizza Hut (especially during the Book It Challenge), Round Table, or Mary's Pizza Kitchen, but our go-to pies came from Papa Murphy's Take and Bake. In college, after a night quaffing cheap beer, Seniore's or Mr. Pizza Guy supplied the call for provisions between 12:00 and 2:00. Shortly after moving to Minnesota, I got a second job delivering pizzas for Pizza Factory, and would bring home a pie to have with Audrey and the kids the next day. I did find a decent recipe for homemade pizza crusts, and the Kitchen Aid makes throwing the dough together a snap. But I've found that the homemade approach works best if I can mix the dough, let it rise, and store it in the refrigerator by the end of morning. And until very recently, on Saturdays (PIZZA NIGHT) our family would often throw a couple of Kirkland's frozen cheese pizzas into the oven, though in all honesty we've curtailed that quite a bit. If there's an increasing amount of leftover pizza every weekend, it's a clear sign to make a change. As an alternative, we've been ordering from Casey's more and more (who knew a gas station could put together a good pizza?).
So what gives with this autobiographical narrative of pizza consumption?
I suppose I'm attempting to underline pizza's status as a common food staple in these contemporary United States. That it's consumed with such regularity, we perhaps take for granted how exceptional really good pizza can be, what it's capable of when it lives up to its true potential, rather than a frozen disc packaged four to box for $10 (I'm looking at you Costco).
Wild Tomato Wood-Fired Pizza and Grille is a restaurant helping pizza live up to and beyond its potential for excellence. With two locations along Wisconsin's Door County Peninsula (Fish Creek and Sister Bay),
[t]he Wild Tomato is focused on and dedicated to making a positive impact on the world through a sustainable business concept of linked prosperity: Product Mission: To purchase, prepare, and sell food of the highest quality with a continued commitment to incorporating wholesome, natural ingredients and promoting business practices that respect our natural environment. Social Mission: We strive to show a deep respect for human beings inside and outside our company and for the community in which we live.

https://wildtomatopizza.com/our-story/
Whenever we visit Door County, we make it a point to eat at Wild Tomato, tucking into one of their many innovative creations on their packed patio during pre-COVID times or more recently grabbing a short stack of pizzas and traveling into the deeps of Peninsula State Park to enjoy our slices from paper plates while perched on a bench overlooking Green Bay. And with each bite, generally accompanied by a Midwest-brewed beer, cider, or pop/soda, I can't help but believe Wild Tomato is meeting both their product and social missions handily.
The menu boasts your stalwart build-your-own favorites, but with plenty of bonus ingredient options to make for some unique combinations. Tri-colored jalapenos? Carmelized onions? Cheese curds? Sure, why the hell the not. Where Wild Tomato truly shines, however, is in their specialty pizzas. We haven't tried every pizza on the menu, but I can recommend: The Green and Gold ("Go, Pack, Go") which has grilled chicken, bacon, grilled broccoli, and spinach. Topped with REAL Wisconsin cheese curds; the Margherita, which has Buffalo mozzarella, fresh basil, and olive oil over a crushed tomato base; and, finally, the Fun Guy, featuring five types of sautéed mushrooms, spinach, and caramelized onions over a garlic cream base. One other menu item, the Donation Creation, changes up every month. This is a specialty, specialty pizza with $1 of every pizza sold going to that month's charity, group, or cause. Last night we picked up July's Donation Creation, the Ninth Annual Thai Pie! "It features grilled chicken, yellow & red bell peppers, red onions, over a green curry cream base finished with fresh basil, cilantro, pea shoots, carrots and a chili lime drizzle." This is one of the best pizzas I've ever tried! I would recommend a lighter hand with the chili lime sauce as too much tends to overpower the green curry base.
If you ever find yourself in Door County, make it a point to swing through the Wild Tomato. And if you don't find the place in your neck of the woods which elevates pizza beyond the everyday.